Broadband Accelerator
ADSL Replacement Faceplate. - Fitting this unit eliminates broadband signal problems caused by old and obsolete household wiring.
The face plate provides a Standard Telephone Outlet and a Connection for the Broadband Router.
Extended Master Socket
A New Master Socket plus replacement faceplate as above (required if you do not have a BT Master socket of the current type.)


The X-Cube
The X-Cube PC is a small-form-factor PC suitable for top of the desk mounting the unit is supplied with:-
Intel Dual Core Processor type E6300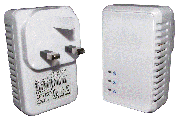 Home Plug Networking
The speedy broadband home plug ethernet device enables the user to operate a computer anywhere in the house without wires. No wireless network is needed either reducing security risks associated with WiFi The price for a two end connection.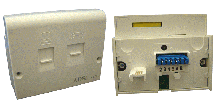 Click Here for Broadband Speed test
www.speedtest.net

Click here to Check broadband services available on your line from your local Openzone cabinet